back to insights
next insight
What is the future of ITSM, technology and people? Find out at this upcoming conference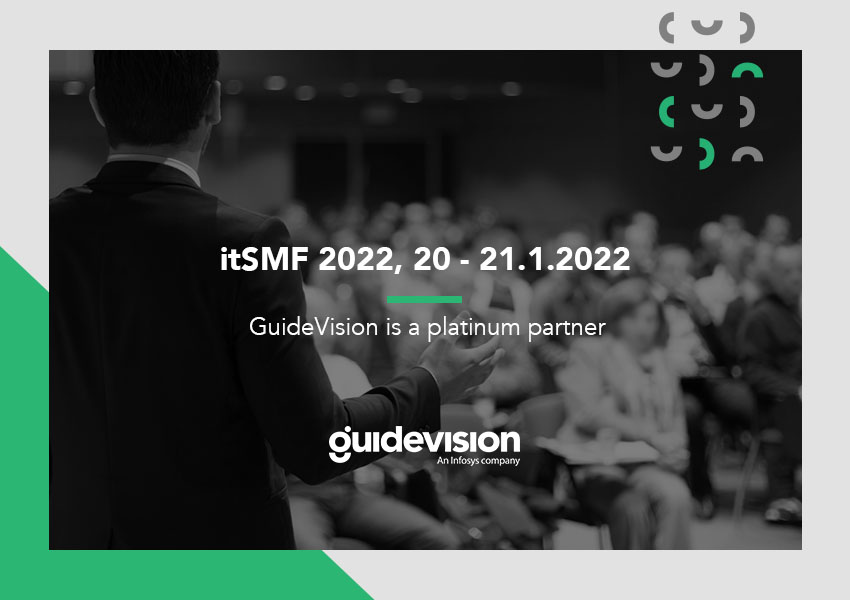 How can humans keep pace with technology acceleration in the digital age? What is the future of ITSM, technology and people? These are the main topics of the IT Service Management Forum Czech Republic's 16th annual conference, which will be held online on Thursday, January 20 - 21, 2022.
GuideVision is a proud platinum partner of the itSMF Czech Republic conference, which has the humorous title, 'Chatbot: "Man, don't get angry!"'
The itSMF Czech Republic conference always gathers together an excellent lineup of presenters with valuable insights and inspirational visions for IT in general and ITSM in particular. This year's speakers include Vladimír Dzurilla, the chief digital officer for the Office of the Government of the Czech Republic; Kaimar Karu, the former Estonian minister of foreign trade and information technology; and ITSM expert Paul Wilkinson, who was involved in the creation of ITIL v2 and v3.
GuideVision has partnered with the itSMF Czech Republic conference for several years, and we believe it is an excellent meeting place for professionals in the ITSM and related sectors. Filip Vacula, a principal ServiceNow consultant at GuideVision, will also give a presentation at the conference. The topis of Filip's presentation will be: "Who needs developers when business can implement processes on their own?"
The itSMF Czech Republic is the only truly independent and internationally-recognised forum for IT Service Management professionals worldwide. The itSMF is a not-for-profit organisation devoted to the ongoing development and promotion of IT Service Management best practices, standards and qualifications. Founded in 1991, the itSMF has more than 6,000 member companies worldwide.
We'd love to see you there: https://conference.itsmf.cz/en/

Subscribe to our newsletter
Thank you!
You have successfully subscribed to our newsletter.
Please enter your details