back to insights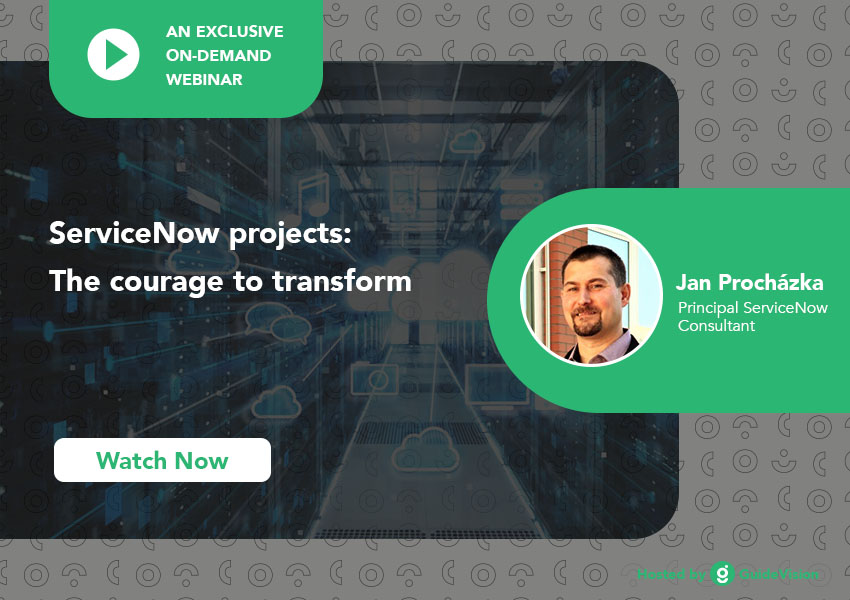 The phrase digital transformation has resonated in enterprises for years. By their very nature, a large number of ServiceNow projects are transformational. Based on our experience working with our customers, we have had the opportunity to repeatedly experience both enthusiasm and disillusionment - there's enthusiasm when discussing overall transformation ambitions, but there's also a kind of user disillusionment and resistance once actual changes occur that substantially affect the way users and business work.

How might we gain the courage to start the real transformation?
How might we maintain momentum within the organization so that business users and leadership are satisfied with the outcome?
We'll examine aspects of transformative ServiceNow projects - based on our experience, we'll discuss what we've seen works very well and is worth following, and what has been less successful, but still provides valuable lessons.

We'll dive into the following, and more, topics:
Why is digital transformation not only about technology and new tools?

How does Organizational Change Management help ServiceNow transformation projects to succeed?

What do ServiceNow governance and business-smart customization have to do with it?
Subscribe to our newsletter
Thank you!
You have successfully subscribed to our newsletter.
Please enter your details