back to insights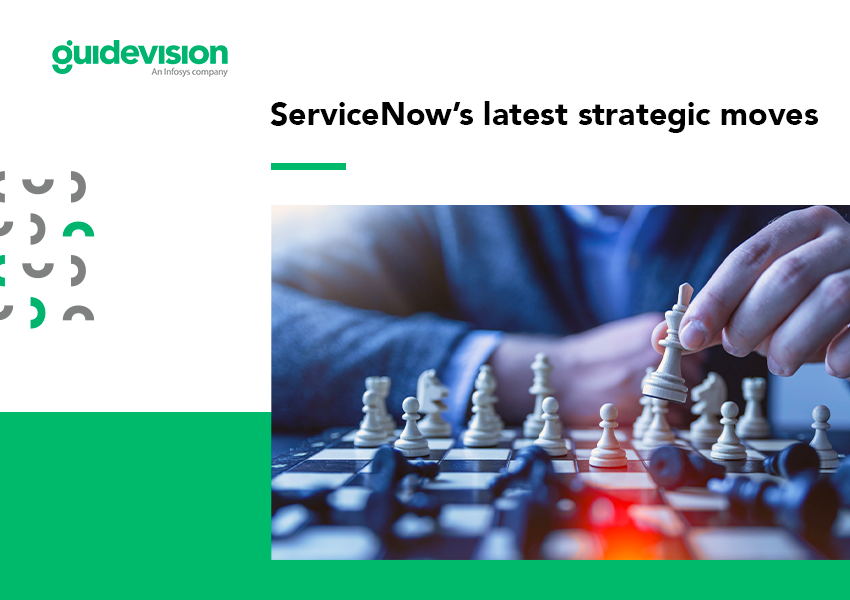 As ServiceNow continues to grow at seemingly exponential rates across more and more industries each day, workflow automations and streamlined services will increasingly become more commonplace. Within the span of two days, ServiceNow released two articles regarding integral services they offer in respect to cybersecurity and IT. Even though these fields can be seen as adjacent to each other, they require entirely different approaches. Yet, it seems that no matter what field is in question, ServiceNow can provide a tune-up.
For example, November has been highly productive for ServiceNow. Not only has the company been expanding their technological and industrial reach via acquisitions and partnerships with ngena, the ServiceNow platform has been taken a step further into the world of cryptocurrency.
ngena Acquisition
As of November 18, ServiceNow acquired ngena, a company that helps clients provide comprehensive, fully automated, and easy-to-use cloud services through means of SD-WAN as a Service. The partnership, which also includes Thirdera (a professional ServiceNow Platform onboarding services provider), aims to improve the field of network service providers. With Thirdera acting as a middleman of knowledge between ServiceNow and ngena, the three companies are set on creating automated end-to-end services for network service providers.
By combining ServiceNow's dedication to simplifying workflow processes from start to finish of a full network cycle, and ngena's cloud/virtual and analytical services, not only will network service providers be able to afford stronger, more reliable connectivity for their customers, they will also gain a new core of proactive customer service.
Rohit Batra, ServiceNow's Head of Telecommunications, Media & Technology Product stated he believes that "Leveraging the power of ServiceNow's telecommunications workflows, integrated by Thirdera, and the ability to seamlessly connect customer and service operations and bring new services to market quickly, ngena's centralized connectivity network will now deliver an unrivaled experience for customers." To which Thirdera's CEO, Jason Wojhan confidently proclaimed the partnership has the potential to "double the revenue in B2B".
Hedera Implementation
In other exciting ServiceNow news, the cryptocurrency industry has dipped its toe into the ServiceNow pool yet again. The only previous interactions between ServiceNow and the crypto community had to do with Ethereum creating an Ethereum integration for the ServiceNow platform called EthNow.
This time around, the Hedera Hashgraph Governing Council has looked to implement the ServiceNow platform in the quest for decentralized transactions. Hedera is an enterprise-grade distributed ledger crypto company with a goal to "provide the most secure network connectivity and transaction processing in the world," as stated within a company press release.
They believe that with the help of the SN platform, they can improve the trustworthiness of digital transformation transactions. The two companies have worked closely together to create a ServiceNow injected digital ledger capable of handling interactions between several companies.
In addition to collaborating towards a more resilient digital ledger technology, ServiceNow now holds membership on the Hedera Governing Council.
Closing Thoughts
It seems like no matter where you throw ServiceNow, the platform has the ability to revitalize a company, their operations, or even their entire industry. Workflow automations and streamlined services are the new standard for anyone who wants to be taken seriously, and ServiceNow is the one responsible for dishing it out.
Check out GuideVision, a dedicated ServiceNow company, and see what the SN platform can do for you right here.
What ServiceNow integrations will take your operations to the next level?
Follow GuideVision on Social Media:
See source material:
Subscribe to our newsletter
Thank you!
You have successfully subscribed to our newsletter.
Please enter your details