back to insights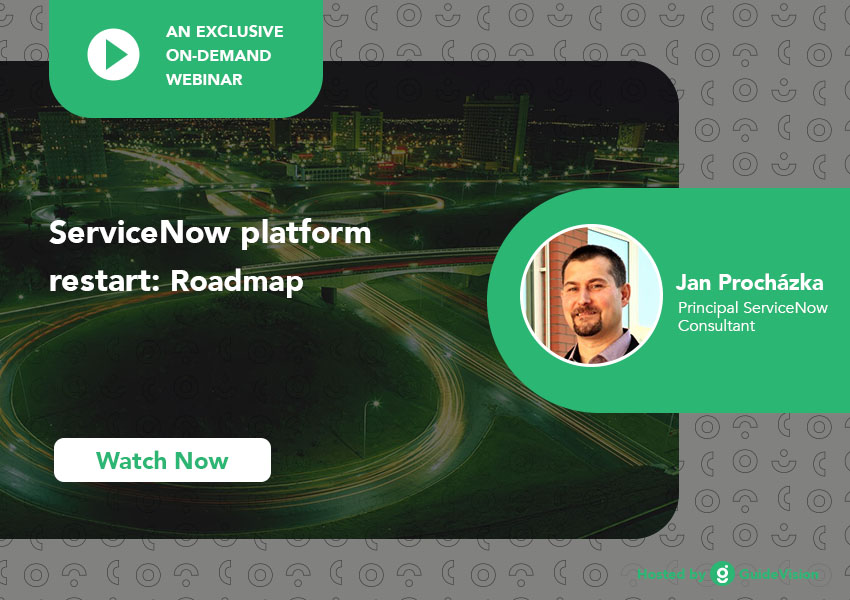 "Our ServiceNow roadmap? You mean the next steps in the spreadsheet, right? It's just a few bullet points to outline our high-level implementation plan until 2023. My boss asked for that, so I created it and emailed it to him. Easy, done…"

But is it really?

A lot of people think a ServiceNow roadmap is just another high-level project schedule, a plan that can easily be created on demand, by anyone, at any time. That it's a high-level project plan and can be skipped entirely. A project plan with no dates.

We don't think so.

We truly believe the roadmap is a strategic document. When it comes to project delivery, it requires the same attention as your project plan. The roadmap should always be in place, and it should always be up to date and aligned with strategic goals. We all know it's important to check project implementation progress on a daily basis. But are we delivering the right project? Above all, are we delivering it at the right time?

In this webinar, we'll share our perspective on the importance of having and maintaining a strategic roadmap. We'll talk about how it's a high-level document to articulate your strategic goals for ServiceNow platform implementation - especially when the platform is growing with every release.

We'll discuss the following:
Who's responsible for creating and keeping a roadmap up to date?
What are the main details to include in a roadmap?
What's the right amount and level of detail a roadmap should have?
How often should a roadmap be updated?
How and why should you communicate your roadmap on a regular basis?
Should you have any questions regarding ServiceNow topics, do not hesitate to CONTACT US!
Subscribe to our newsletter
Thank you!
You have successfully subscribed to our newsletter.
Please enter your details