back to insights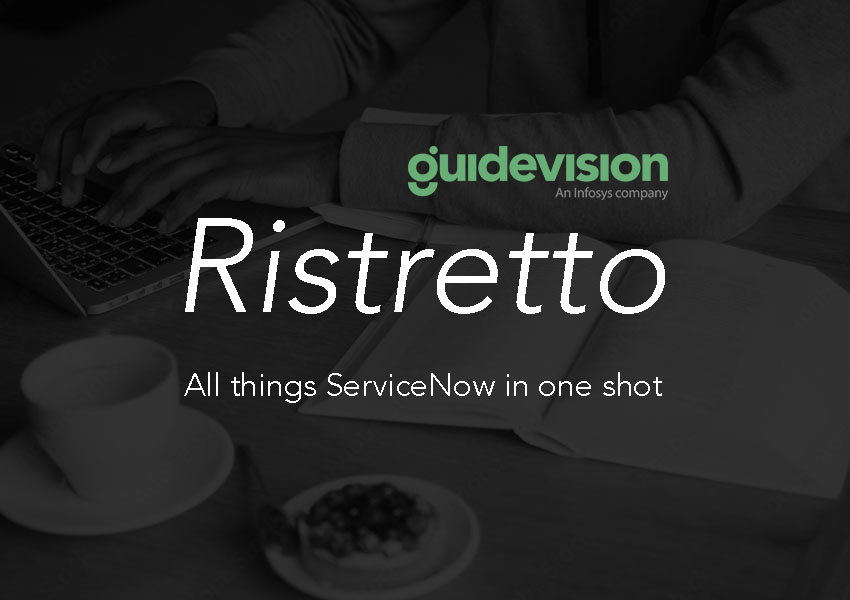 Hello and welcome to February's Ristretto. To go along with our new video version, we've got loads of useful news, insights and links from the world of ServiceNow.
---
6 min read
GuideVision's Petr Vodička takes a deep dive into ServiceNow's indoor mapping services, which are an important part of the Workplace Delivery Suite in the Tokyo release. He explains some of the ways indoor mapping can be put to use, from locating equipment in an office to showing wheelchair-friendly paths in office buildings. [GuideVision]
---
4 min read
The companies unveil Zoom Contact Center for ServiceNow, plus ServiceNow Employee Center for Zoom. As Zoom writes on its blog, "Through one shared vision and two seamlessly integrated platforms, the companies will continue to innovate solutions to help improve employee productivity and customer experience." [Forbes]
---
33 min video interview
The South African website MyBroadband interviews Daniel Wilks, the EMEA Vice President of Solution Sales and Employee Workflow at ServiceNow. In the half-hour long interview, Wilks says that the technology that ServiceNow offers can benefit case worker teams and expands on the other areas this technology can help. [MyBroadband]
---
3 min read
15Five received a "strategic investment" from ServiceNow, adding to the $52 million Series C round the company announced in July. The amount of the investment wasn't disclosed. The companies said the funding underscores ServiceNow's commitment to investing in technology and projects that "reinvent work and drive productivity." [HCM Technology Report]
---
3 min read
IT World Canada has an article based on a talk at the ServiceNow World Forum in Toronto by Peter Singh, executive officer of IT Services at the Toronto District School Board (TDSB). Singh explained that his team has been able to leverage ServiceNow's flexibility and interoperability to rapidly create an app that helped coordinate district employees during a recent strike. Singh described the app as an example of using technology advances to push data to stakeholders, be it a school supervisor or teacher, in an agile way." [IT World Canada]
---
3 min read
In a related area, State Tech Magazine in the USA takes a look at how government agencies in the United States are embracing commercial, off-the-shelf products because of their practicality. Even the intelligence community is working in this direction. The article explains that ServiceNow is one of the solutions that can assist agencies in both customization and support. It includes examples from Denver, Colorado's city government and the city of Chicago and its schools district. [State Tech Magazine]
Subscribe to our newsletter
Thank you!
You have successfully subscribed to our newsletter.
Please enter your details