back to insights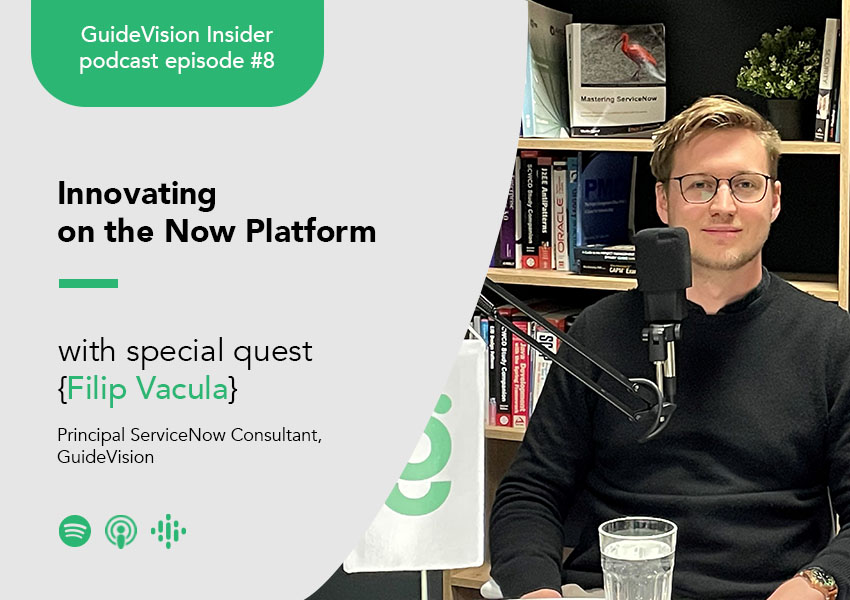 Innovations can happen on the Now Platform by deeply understanding customer needs and then coming up with ways to reuse the solutions, says GuideVision Principal Consultant Filip Vacula in our new podcast episode.
The Now Platform is flexible and enables many ways to solve problems, including the ServiceNow Store for third-party solutions, Filip says. Filip should know, as he is one of the developers of GuideVision's ParcelGO software, which adds shipping capabilities to ServiceNow.
ParcelGO showed its real value during the pandemic, when companies had to adapt their processes to enable employees to work from home. Shipping then became key to many processes, especially in IT Service Management, Filip explains.

As a principal consultant, Filip is enthusiastic about the popularity of citizen development, as it will enable companies to solve their own problems without requiring developers as much. He has seen citizen development in action with some of the clients he has worked with, and is convinced of its usefulness.

Filip discusses these issues and more in the new episode of our GuideVision Insider podcast, which is available here in video form.
The GuideVision Insider podcast is available on all major podcast platforms, and you can watch a video version on YouTube and the GuideVision website (https://lnkd.in/dU8C3Pgu).
Subscribe to our newsletter
Thank you!
You have successfully subscribed to our newsletter.
Please enter your details