back to insights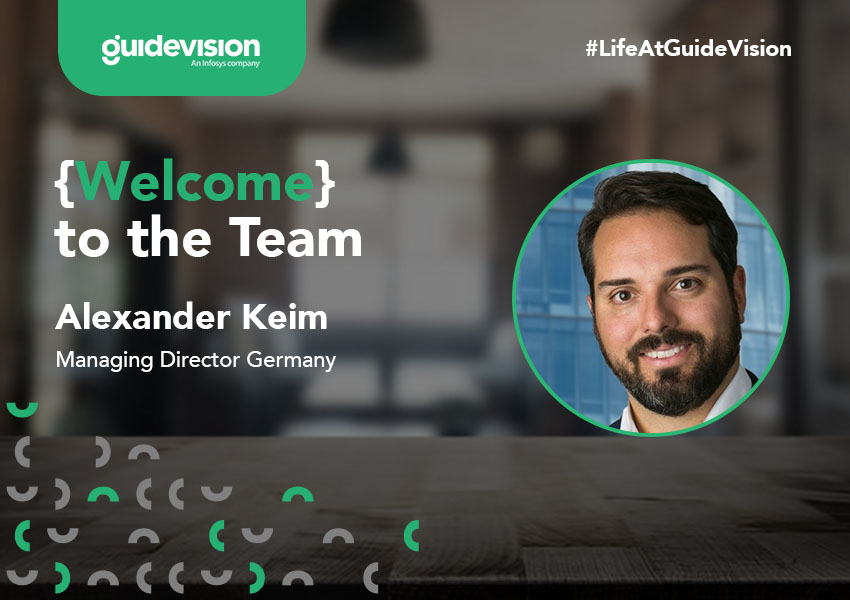 GuideVision celebrates the arrival of Alexander Keim, our new managing director in Germany.
Alexander comes to GuideVision with a wealth of experience from previous successful assignments, including Deutsche Bank, where he was an IT programme manager working in Frankfurt, London, Zurich and Sydney. In 2007, Deutsche Bank was one of the first global enterprises to roll out ServiceNow as their IT service management tool. He also worked as a strategy consultant for Deloitte and Gartner, with an industry focus on financial services, and as an independent consultant working on digital transformation and business and process advisory.
Alexander's vision is to be more than a ServiceNow implementation partner - to understand the client's mission, supported by the platform of platforms. He is fascinated by the IT complexity that most companies carry around and their obsession with old broken processes. "Cloudification, digital transformation, and platforms such as ServiceNow make all the difference," he says.
As managing director in Germany, Alexander will leverage his deep ServiceNow experience to enable companies to complete successful digital transformations.
"I love ServiceNow for putting the employee at the centre of simplification and comfort," Alexander says. "Most enterprises see digitalization only as a means to broaden their customer base and add new revenue streams. Only a few really care about the employee and the efficiency of their organization."
Alexander enjoys spending time with his wife and two daughters (1 and 4 years old), especially in the mountains or at Ammersee, the lake next to his home in Herrsching am Ammersee, 40km southwest of Munich. "We have a lake, great outdoors, fantastic beer brewed by monks and many tourists," he adds.
The GuideVision team would like to extend a warm welcome to Alexander, and to wish him great success in his new position!