back to insights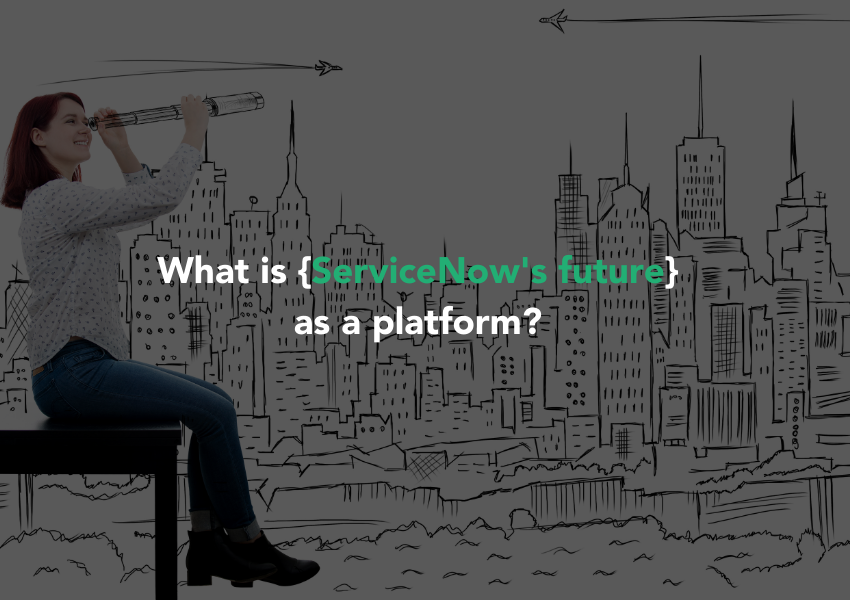 ServiceNow is a workflow automation platform for businesses. It has come a long way since it was initially introduced in the IT world, and today it dominates a major portion of the market. The Now Platform has gone through many revolutionary changes and is still continuously evolving. Looking at the performance and growth of the company and the Now Platform, one can easily see there is a lot more coming up with many eyes on its future.
ServiceNow's current market position
ServiceNow has earned well-deserved recognition in 2021 not only for its business solutions but also for the company and its work culture.
The company rightfully secured its place in the Fortune's 100 Best Companies to Work For in 2021, and Bill McDermott, ServiceNow's CEO, is listed amongst the TOP CEOs of 2021.
Read what ServiceNow has to say about its achievements:
These achievements are testimonials to how ServiceNow itself reaps the benefits of its digital workflows and the solutions around employees' efficiency and satisfaction that it envisions for its customers. A growing number of companies trust ServiceNow for solutions and guidance regarding digital transformations and enterprise efficiency. Many companies are already onboarded with ServiceNow while others are planning for either initiation or expansion of ServiceNow implementations for their businesses.
ServiceNow's future as a platform
Every new release of ServiceNow comes with a bundle of new and exciting features, with Quebec being the latest and most exciting release in 2021. After all of the ServiceNow releases to date, everything available today is only the tip of the iceberg regarding what the Now Platform is capable of doing. The Now Platform has unlimited potential to grow new products to target any IT business problem without changing its underlying architecture. This is the reason ServiceNow has already enriched and diversified its platform with numerous useful products and digital workflows and this is poised to continue. As the market has gotten up to speed on the features announced in Quebec, everyone has already been looking forward to the upcoming Rome release, and the cycle will continue. The Now Platform will stay in high demand and usage as long as ServiceNow can maintain the curiosity and interest of the market and continue to meet and exceed expectations.
With the increased demand for Now Platform and products, there is a corresponding increase in demand for ServiceNow skilled resources as well. ServiceNow has expanded its training material to assist more people to work on ServiceNow, including users, administrators, developers, and implementers. ServiceNow's efforts to make its platform closer to a "low code to no code" environment will also make it easier for more and more people to configure ServiceNow without extensive technical knowledge. It will increase the ServiceNow skill set on the market, which is already high in demand.
It is safe to say that there will be a drastic increase in capabilities on the Now Platform, as well as the capabilities of platform users and developers. The growth is only beginning.
If you want to learn more about the ServiceNow platform and how GuideVision can help you, do not hesitate to CONTACT US!