back to insights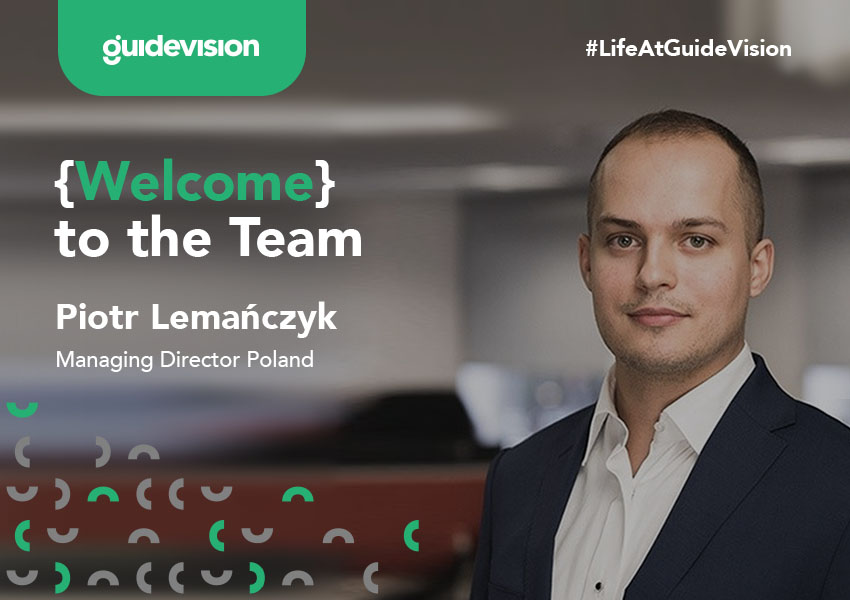 We're celebrating the arrival of Piotr Lemańczyk, the new managing director of GuideVision's Polish branch. Piotr's mission is to work with large businesses and enterprises to increase awareness of the value of digital transformation, and to show them how GuideVision can help them in that process.
In his new assignment, Piotr puts his core expertise in innovation to use as he helps companies use bleeding-edge technologies to gain significant advantages over their competition, for example by using market-leading ServiceNow solutions such as predictive intelligence (AI), machine learning and virtual agents. "I want to ensure that not just the IT department, but all business units can leverage the power of ServiceNow for its operations," he explained.
Piotr has more than 12 years experience in the United Kingdom, working in industries including media and digital services, financial and loyalty services, and healthcare and absence management.
His roles in the past have focused primarily on IT operations and services, managed/lead teams and departments of different sizes. He has also worked on several large transformation programmes, including mergers and acquisitions and significant cybersecurity investments.
As Managing Director, Piotr is also charged with growing GuideVision's pool of highly skilled consultants to continue providing an excellent level of service to customers both in Poland and around the world.
"And I get to keep having fun with our people while doing all that," he laughs.
On the personal side, he has travelled extensively, visiting countries in all continents except Antarctica. A great fan of e-sports and computer gaming, Piotr has recently become an avid road cyclist (and can be met in Zwift or Strava).
The entire GuideVision team wishes Piotr a warm welcome and great success in his new position!